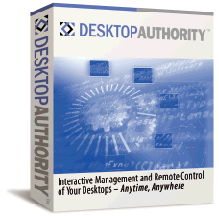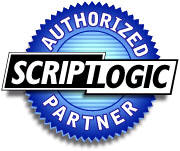 ScriptLogic is award-winning software you can use to manage your Windows-based desktops and applications more efficiently, thereby significantly reducing network administration costs. Best of all -- you don't have to write or debug a single line of scripting code!
Using ScriptLogic's intuitive point-and-click Management Console, and exclusive Validation Logic technology, you can centrally configure and control virtually every user/computer setting (without visiting each one of them). Below is a sample screen image.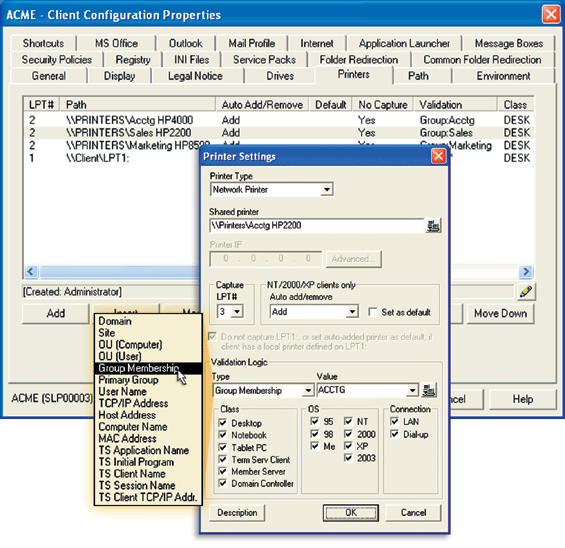 TAKE CONTROL OF DESKTOP ADMINISTRATION:
| | |
| --- | --- |
| | More Productive Users. Personalized desktops—unique configurations of security policies, preferences, drive mappings, printers, Internet, and applications settings—can be applied to PCs based on ScriptLogic's unique Validation Logic™, so everyone on the network has the familiar interface and set of resources they need, when and where they need them. |
| | Simplified Administration. By centralizing the process of desktop management and enabling remote troubleshooting and repair in many cases, ScriptLogic keeps users working with less intervention required by administrators. |
| | Reduced Costs. ScriptLogic leverages our unique "Template Technology" and "Validation Logic" during the network logon process to reduce the number of menial management tasks and to eliminate redundant administration so your staff can concentrate on more strategic activities and reduce your total cost of ownership. |
The benefits of a centralized approach to connecting network resources and configuring the operating system and applications to use them, are instantly realized -- whether your network consists of traditional clients, thin clients, or a mixture of both.
By automating various redundant administrative activities, ScriptLogic cuts costs by minimizing the time users and network administrators must devote to workstation management: users are more productive, and administrators are free to concentrate on more critical issues.

S4 Solutions, Inc.
155 Merrick Ave
Merrick, NY 11566
516-379-8630
Fax 516-379-8633
E-mail: info@s4si.com