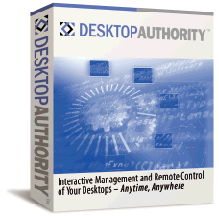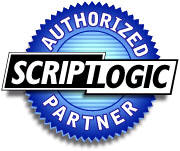 Featuring the UltPlus MultiValue Database
Operating Systems Support (OSS) provides systems, service, support and licensing to users of the UltPlus database management system. Since its inception in 1989 and subsequent acquisition of all rights, title and interest to the UltPlus database management system in 1997, OSS has been developing, enhancing and modifying the product to be a leading edge suite of software applications.
Platform Independent
UltPlus runs on all major UNIX based platforms such as AIX and HPUX. We have also ported the database to Intel enterprise servers, having sold and maintained over 200 systems on that platform alone.

Migration to an Intel platform provides many benefits:
| | |
| --- | --- |
| | Users are no longer captured in a proprietary manufacturer's system |
| | Equipment can be purchased anywhere |
| | The speed of the system has been greatly enhanced |
| | The Intel platform can support up to 500 users without performance degradation. |
Web Integration
OSS understands the need for web based seamless integration between our customers' business applications and the Internet. We have developed Web-enabling products such as Ulti-Connect, which provides an XML transport into the UltPlus environment. This XML interface is adaptable to any web client software to communicate freely over the Internet.
Product Enhancements
OSS' newest enhancement is called Platform File. Platform File has many uses:
It is an excellent disaster recovery solution.

Enables seamless communication with a web server

Allows UltPlus to access Windows based files from within its own
environment.

With Platform File a data warehouse strategy can be employed using a
second system as your repository.

All development work can be performed on the second system without any
interference to the mission critical system.
Vertical Applications for the Auto Warehouse Aftermarket
In 1999, OSS entered into the auto warehouse distribution aftermarket featuring EPIC (Electronic Parts Integrated Catalog). Up until that time, OSS authorized the Triad Corporation to provide solutions to this community of end-users, which includes the UltPlus database and an application known as AutoShims.

EPIC was developed in conjunction with Wrenchead, who provides the auto parts data for the EPIC catalog program through its Profit Pro division. Profit Pro revolutionized the catalog business by breaking away from archaic and expensive manual entry systems to electronic data transfer.
OSS has earned the business of many warehouse distributors such as Trak Auto, a 250 store chain, who run their entire operation on the OSS solution. Through a basic file save and restore routine, they upgraded and enhanced their database to a modern state-of-the-art product, with features like On-line Database Connectivity (ODBC) and Internet integration. In addition, WD's have the flexibility to operate their entire enterprise on any platform from Intel Pentium class systems to IBM RISC servers.

Value
For those customers who are currently obtaining their support from Wang, OSS offers tremendous incentives to switch to OSS. As an OSS customer you will receive the latest release of the UltPlus management system including all of the enhancements, modifications, bug fixes, etc. which have been released since 1997. The system can be loaded onto your current hardware platform through a file save and restore.

Customers
OSS maintains over 400 companies throughout the United States, Canada, England, Israel, Taiwan and Australia. Our customer list includes: Blue Cross and Blue Shield, Corporate Express, The United States Navy, The National Gallery of Art and The Canadian Ministry of Tourism.

S4 Solutions, Inc.
155 Merrick Ave
Merrick, NY 11566
516-379-8630
Fax 516-379-8633
E-mail: info@s4si.com