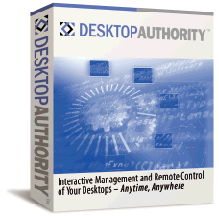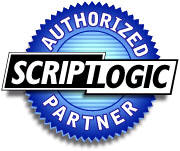 Inside This Section










<![endif]--><![if !vml]>

<![endif]>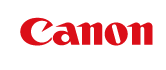 The DataView imaging system consists of image-enabling technology that offers real opportunities for integrating existing information management systems with document imaging solutions.
A Medical Document Management System for Assistance in HIPAA Compliance. Our new server-based records management system is designed to interface with practice management systems, enabling your documents to be captured electronically and then stored in individual patient folders. More info
Document imaging for the Insurance industry - secure and private. DataView allows you to research documents using a virtually unlimited number of inquiry criteria such as: claimant name, date of birth, date of accident or loss and document type. More Info
Need a document to be shared with your fellow employee, someone at another location, or perhaps around the world? D.V.I. will work with your LAN/WAN systems, or your Inter/Intranet, to provide the best in communications.

Features

Click on a link

to expand list (IE only)
Viewer Control


D.V.I. provides the following image control options:


| | |
| --- | --- |
| | Fit to window |
| | Normal display |
| | Zoom in/out |
| | Rotate |
| | Page up/down |
| | Previous/next page |
| | Go to page |
| | Magnify |
| | Highlight area |
Greater Security


| | |
| --- | --- |
| | Security limits access to the Server, Directory, Application, Workgroup, User, Document, and Page, as well as optional encryption. |
Document Management


| | |
| --- | --- |
| | Manage all files generated by application programs. This includes Scanned and Faxed images, or picture files such as TIFFs, gifs, bmp, etc. |
Compatibility


| | |
| --- | --- |
| | D.V.I. is available as a stand alone or a networked system. Its server runs on Win '98 or optional Win NT/Oracle DB. The client access is accomplished through any MS 32 bit platform ('95, '98, NT, or 2000). |
Query Tools


| | |
| --- | --- |
| | Powerful query tools and limitless identification schemes provide the ability to find any document on the system. It also provides boolean, fuzzy, and drill down searches of all documents that reside within its table. |
Custom Programming


| | |
| --- | --- |
| | D.V.I. has a very open modular architecture. Should you have a need for a special type of viewer, a scan module, or an application generator, contact MultiProcess for custom programming. |
Indexing


| | |
| --- | --- |
| | D.V.I. allows indexing by the batch, document, or page within a document which may have multiple indexes per page. This process is streamlined through the use of 'pull down' lists within the procedure (such as document date, document type, etc.), automatic indexing, screen scraping, using redefined templated for standard forms, or optional OCR. |

If you're in the market for a data storage and retrieval solution that offers instant access to your archived information, as well as scalability and compatibility with the hardware you already have in place, then you owe it to yourself to take a look at our newest 32 bit Archiving System. Hundreds of businesses, in a variety of markets, are already using DataView Archiving to enhance their workflow and eliminate the problems typically associated with document storage and retrieval (such as lost information, storage space, and security issues). Features, like the powerful query functions, data-mining options, and versatile indexing, will equip your employees with the tools to work with vastly improved efficiency and accuracy.
S4 Solutions, Inc.
155 Merrick Ave
Merrick, NY 11566
516-379-8630
Fax 516-379-8633
E-mail: info@s4si.com